Product Catalog 產品目錄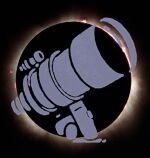 Meade NG-70-SM & 90AZ-ADR ALTAZIMUTH REFRACTOR
7/9cm 入門級觀星鏡
_____________________________________________________________________________________________
starting from HK$720元起 !


tripod included 含三腳架


NG70-SM w/slow motion control, red dot finder, 2 eyepieces
仰角/ 地平手動微調 , 適宜月球,行星觀測


Meade NG70-SM refractor
Good for beginners

Altazimuth mount with slow-motion control

2 eyepieces:
25mm (28x) & 9mm (77x) 1.25"

Red Dot finder

Tripod's accessory tray accepts eyepieces

90° mirror diagonal

Includes instructional DVD

只 售 $720

Special price: $720







Meade 90AZ-ADR
w/slow motion control, red dot finder, 2 eyepieces
36x,100x

BONUS!
AutoStar Suite. Astronomer
Edition Software on DVD
AutoStar Suite Astronomer Edition software will help you learn the night sky. It displays more than 10,000 celestial objects including
planets, stars, galaxies and nebulas. You can print out star charts and even plan your
observing sessions.

Meade 9cm 折射鏡 90AZ-ADR
仰角/ 地平手動微調 , 適宜月球,行星及星雲星團觀測
紅點瞄準器 , 36x及100x目鏡
90度天頂鏡 ,穩固三腳架

附送 :
Astronomer軟体 DVD,
包含100,000天体及使用說明

$1,500
E-mail: gesc@netvigator.com
or
phone 9638-3899
® The name Meade, the Meade logo, and LXD55 are trademarks of Meade Instruments Corporation registered with the United States Patent Office.
Copyright © 2002 Meade Instruments Corporation, All Rights Reserved.
This material may not be reproduced in any form without permission.
home | profile | what's new | product catalog | products in stock
test report | price list | astro journey | Takahashi
gallery | site map | customer | links