Paramount MX Robotic mount 美國派拉蒙赤道儀 made in USA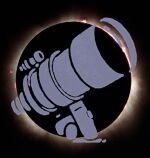 Observatory class mount w/SkyX Professional software 天文台級赤道儀 含SkyX Pro軟體
Pre-order accepted
Please call 96383899
email us for details

預 訂 接 受 中

HK$70,200 self pick up price from our office in Hong Kong

57,200人民幣,香港自取價






Specification 規 格

Loading capacity負載
40kg
Tracking precision
(no PEC)精度, 無PEC
maximum 7 arcsecond peak to peak periodic error 週期誤差最大7弧秒
Tracking precision
(PEC on)精度, 有PEC
Less than 1 arcsecond peak to peak periodic error 週期誤差少於1弧秒
RA/Dec gear赤經,赤緯齒輪
7.5-inch (190mm) 375 teeth
Standard Softwares
標配軟体
TheSkyX Professional Edition
TPoint Add On to TheSkyX Professional Edition
Camera Add On to TheSkyX Professional Edition
Control system控制軟体
Software Bisque's fourth generation dual axis telescope control system MKS 5000
Polar alignment極軸較準
Altitude and azimuth polar alignment knobs are calibrated and assisted by TPoint Polar Alignment software 地平及仰角微調 配合TPoing軟体較準極軸
Weight include Versa plate
23kg
Usable latitude 可使用緯度
10~55 degree
Standard accessories
標配付件(硬体)

Paramount MX-style Versa-Plate (1pc) for attaching optical tube assemblies,
2pcs 20 lb (9kg) counterweights, 1pc 16-in. (41 cm) counterweight shaft,
Standard Paramount MX wedge from ten 10~55 degree
Power supply Max Power Output: 80W, Input: 100-240VAC ~47-63 Hz 1.9A, Output: 48V 1.66A max.
MX萬用板,9kg重錘,標準斜批,電源供應器
Control system features:

Integrated USB 2.0 computer to mount communication interface can be controlled via TheSkyX Pro on either Mac OS X and Windows (7/Vista/XP, 32- and 64-bit), out of the box.
Integrated two port USB 2.0 hub at the camera-end of the telescope, right where they're needed.
Mount's position is monitored 3333 times each second to ensure optimal tracking accuracy and smooth, consistent slews at all rates and all times.
Tracking and in progress slews are immediately stopped in the unfortunate event that the mount encounters a fixed object, such as the side of the pier.
The single board control system electronics requires the minimum number of components and has a small physical size.
Hand controller features an integrated mini joystick controller and configurable rate, five position switch that allows single-handed mount control, an integrated bright red LED flashlight, sturdy "hang anywhere" cable loop and 15-foot coiled cable.
Programmable periodic error correction with "seeing agnostic" periodic error curve fitting results in sub arcsecond periodic error.
Built-in autoguider port on the Instrument Panel.
Built-in focuser port on the Instrument Panel.
One 12V and one 5V power port on the Instrument Panel.
A generic "power source" port on the Instrument Panel backed with 18-gauge wire to supply the power your observing equipment needs through the mount.
Simple to configurable software limits to ensure the mount does not encounter the pier.
Brushless DC servomotors. Brushless DC servo motors are designed so that all moving parts are on bearing surfaces. If your mount is used for survey astronomy all night, every clear night, no other type of motor is sufficient. Lesser mounts use motors with "brushes" that don't have nearly the life expectancy of brushless DC servomotors and are not designed to be operated for long periods at the (relatively slow) sidereal rate.
DC servomotors provide fast slew speeds and consistent torque at all slew rates. The maximum slew and tracking rates are 3.5 degrees per second in the right ascension axis (note that periodic error correction is not possible at high tracking rates) and 5 degrees per second in the declination axis. The gear-reducer and worm-block design of the Paramount MX are extremely efficient so that little power is lost between the motor and the telescope drive. Though good balance is always recommended, the Paramount MX has no problem slewing or tracking when several foot-pounds out of balance. You'll spend less time fiddling with the telescope and more time acquiring data

Built-in temperature sensor that allows the slew rate to be automatically reduced when the temperature drops.
Soft "reboot" capability. This means that the control system can be restarted through software and does not have to be manually turned off, then on.
Simple firmware upgrades using TheSkyX Professional Edition.
Both the right ascension and declination axes have a simple three position mechanical "switch" to engage the worm during normal operation, disengage the worm from the gear when balancing the payload, or lock the axis during transit
GEM design allows the right ascension axis to track past the meridian for up to 2 hours (time).
All internal harnesses (cables) and motors are encapsulated inside the body of the mount, just like the Paramount ME.
Through the mount access holes allow you to add your own internal cables.
Calibrated polar alignment adjustments that are virtually identical to the Paramount ME.
Paramount ME-like homing, tracking and pointing performance.
7.5-inch right ascension and declination gears (375 teeth).
6-inch contact ball bearings in both right ascension and declination.
Periodic error correction curve fitting included with TheSkyX Professional Edition (required).
AutoHome(TM) homing capability (to better than one arcsecond resolution) with built-in sensor circuitry on each axis ensure that the mount always knows its orientation (after an initialization process called "homing"), even after power failure.
Configurable park position.
Audible feedback that indicates normal operation and error conditions.
Slew and tracking rates can be configured with 56-bit precision. What does this mean? The right ascension and declination motors can be run from 0 to 4000 rpm and virtually anywhere in between, providing precise tracking, rapid slewing. This gives you the ability to track on comets, asteroids and even fast- or slow-moving objects such as LEO satellites or any object that moves above or below the sidereal rate.
Single-reduced belt-driven worms, mean the Paramount MX has backlash so small it is difficult to measure (typically less than two arcseconds in both axes. Autoguiding calibration is always a snap with this "no-slop" system. Spur gears and other "backlash introducing components" are never used.
Temperature compensated internal oscillator with better than 10 parts per million that ensures accurate tracking rates over a wide temperature range.

More details of Paramount MX mount

The SkyX professional software


45 arcminute bubble level included.
A Paramount MX-style Versa-Plate for attaching optical tube assemblies is included.
Power supply included. Paramount MX power supply specifications: Max Power Output: 80W, Input: 100-240VAC ~47-63 Hz 1.9A, Output: 48V 1.66A max.
Two (2) 20 lb (9kg) counterweights included. Note that the Paramount MX and Paramount ME counterweights are identical.
16-in. (41 cm) counterweight shaft included.
TheSkyX Professional Edition included.
TPoint Add On to TheSkyX Professional Edition includedz.
Camera Add On to TheSkyX Professional Edition included.
Standard Paramount MX wedge can be adjusted to reach latitudes from 10 degrees to slightly higher than 65 degrees.


A Paramount ME-like Latitude Adjustment Wedge will be available for latitudes outside this region.
Azimuth axis polar axis adjustment range is plus or minus seven (7) degrees from center position.
Altitude and azimuth polar alignment knobs are calibrated, so that making adjustments using the TPoint Polar Alignment Report simple and accurate.
Features of the Paramount MX



Below softwares bundled with Paramount MX
Apple & Window compatible

Camera Add on

Tpoint Add on
home | profile | what's new | product catalog | products in stock
test report | price list | astro journey | Takahashi
gallery | site map | customer | links